About Us
For more than 20 years, Children's Cardiology Associates has provided exceptional care to the communities we serve. As part of Pediatrix Cardiology, through affiliations with the University of Texas, Texas A&M University, Dell Children's Medical Center of Central Texas, the Seton Healthcare Family, HCA and the Memorial Hermann Healthcare Network, we care for patients in Austin and Houston, the surrounding communities, and throughout Central and Southeast Texas.
Our team's expertise spans the full range of fetal, pediatric and adult congenital cardiovascular care, including imaging, preventive cardiology, interventional cardiology and advanced arrhythmia management.
All of our pediatric cardiologists are board certified with extensive experience in their areas of specialty. In addition, our nurse practitioners, nurses, cardiac sonographers and medical staff members are committed to patient care and bring a depth of knowledge to the practice. Many of our team members, both physicians and medical staff, are leaders in the community and serve on various medical committees and boards.
Schedule an appointment
Fetal appointment Pediatric appointment
Children's Cardiology Asssociates provides advanced pediatric cardiology services. Our pediatric cardiologists treat a wide variety of diseases and conditions and perform most pediatric cardiology related treatments and procedures. Our scope of specialties include interventional cardiology, congestive heart failure, pulmonary hypertension, adult congenital heart disease, electrophysiology and fetal echocardiography. All of our pediatric cardiologists are board certified and have extensive experience in their areas of specialty. This enables our practice to provide patients and referring physicians with the services they need, in the Texas communities they serve.
Our services include
Diagnosis and treatment of neonatal and pediatric congenital heart disease
Diagnosis and management of genetic cardiovascular conditions
Pediatric acquired heart disease
Electrophysiology
Diagnostic and interventional cardiac catheterization
Fetal echocardiography and prenatal consultation
Adult congenital heart disease management
Cardiac evaluation prior to sports participation
Diagnosis and management of high cholesterol and hypertension
Advanced diagnostic testing including: electrocardiogram, echocardiogram, transesophageal echocardiography, cardiac event monitoring, Holter monitoring, and stress testing. Cardiac MRI and CT angiography are also available.
Surgical evaluation and referral
For your convenience, there are two ways to make an appointment for any of our Houston area (Memorial City, Sugar Land, Woman's Hospital, Katy) locations.
Complete an automated patient registration form and a staff member will call you to set up your appointment date and time.
Congenital Heart Disease
Heart Murmur
Hypertension
High Cholesterol
Chest pain
Syncope/ Near syncope
Questions?
Please feel free to contact our office at 713-463-5668.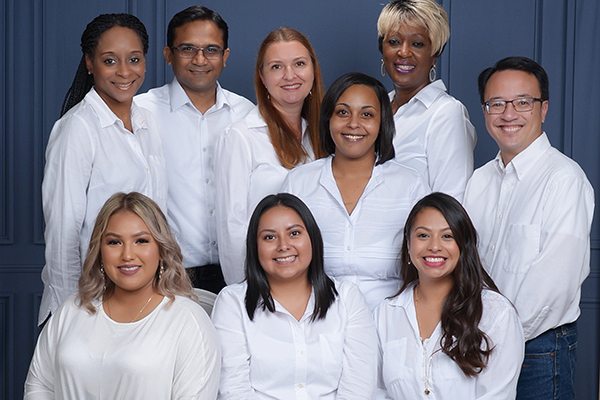 As recipients of the 2020 Press Ganey Guardian of Excellence Award, our practice reached the 95th percentile for patient experience, employee or physician engagement, or clinical quality performance! This national award is a testament to our commitment to Take great care of the patient, every day and in every way.
Meet Our Clinicians
Our local clinicians are highly trained to meet the individual needs of patients. Learn about their training, certifications and other credentials by viewing their individual biographies.
View Directory