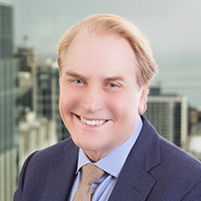 Jeff Peters
Chief Executive Officer, Surgical Directions
Jeff Peters serves as the Chief Executive Officer of Surgical Directions, where he has led the operational, clinical and financial improvement of over 300 hospitals across the country. Mr. Peters is an experienced health care business strategist with more than 25 years collaborating with physicians and hospital executives. Leading teams of specialists, he has established a consistent track record of enhancing health care service delivery through the optimization of workforce, strategy, performance and the supply chain.
Mr. Peters is an expert in addressing the operational, financial and political issues within hospital systems – from rural community hospitals to quaternary academic medical centers. He has worked with hundreds of surgical and procedural departments, and he understands the complexities and importance of these services to an organization's financial performance and reputation. Mr. Peters is a national speaker, and he has published numerous articles on anesthesia support and negotiations, OR operations, perioperative benchmarks, block scheduling, physician and hospital relations and hospital organizational issues. He is a leader in health care consulting, sought out by health care organizations looking to transform services delivery, improve patient outcomes, control costs and ultimately achieve a sustainable competitive advantage in their markets.
Mr. Peters holds a bachelor's degree in business administration from Drake University (Des Moines, Iowa) and a master's degree in business administration from Kellogg School of Management at Northwestern University (Evanston, Illinois).